Harvest Baptist Church is proud to be able to put into your hands a great tool for personal enrichment and growth—and it is completely free. RightNow Media is called the Netflix for Christians because it gives you access to tens of thousands of videos for people of all ages and groups to help you in your Bible study and growth in Christ-likeness. With videos for Bible studies, children's programs, biblical conferences, preaching, and more, it gives you what you need for personal study, family devotion, or group teaching.
ALL FROM THE CONVENIENCE OF THE RIGHTNOW MEDIA WEBSITE OR SMART PHONE / TABLET / TV APPS THAT ARE AVAILABLE ON MOST MAJOR PLATFORMS.
This is our gift to you so that you may learn more about Christ and grow in His image. To sign up for this service, simply do one of the following: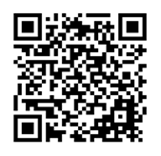 If you have any questions, contact the church office at 256-837-4129.